About Batmaid
Our vision
The word Batmaid is a way for us to evoke the heroes in the shadows who, every day, accomplish fantastic feats in a job that is fraught with difficult working conditions. They are the caretakers of our homes, so their passion and commitment is an essential pillar of the industry and one we wish to highlight.
In this regard, Batmaid has helped over 5,000 cleaning professionals exit the black market in the home cleaning industry since its inception, and helped around 50'000 clients to find their cleaners easily. These workers benefit from being insured and declared, working safely throughout Switzerland.
Andreas Schollin-Borg, CEO Batgroup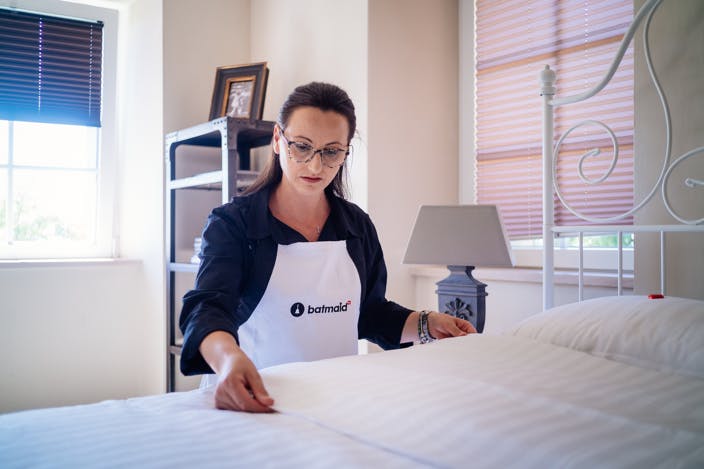 Our Group
Batmaid is part of Batgroup: a group that provides a 360° cleaning solution to those who need it, while fighting the black market on as many fronts as possible.
Every Batgroup company offers secured and insured job opportunity to thousands of cleaning agents.
We founded Batgroup with a clear mission in mind: to bring more justice to the cleaning world, by making the fight against undeclared work our priority.
For too long, home cleaners have lacked recognition for their hard work and have suffered from the precarious working conditions of undeclared workers.
Learn more about the mission of Batgroup and its entities in offering secured and insured job opportunities to thousands of cleaning agents across Switzerland.
The companies within Batgroup:
Batmaid is a platform to book a cleaning service. In this organization, cleaning agents are employed by the company. Batmaid is a cleaning company offering various types of services: home cleanings, end of tenancy cleanings and office cleanings. Clients that do not wish to be an employer can avoid this status and book services through this cleaning company.
Batwork is a marketplace to find and recruit your cleaning employee. In parallel with Batmaid, cleaning agents can connect with private employers on Batwork. The employer can choose their employee as well as the salary they wish to offer. However, a minimum wage has been put in place with the aim of preserving adequate wages and avoiding any wrongdoing.
Batsoft is a platform that enables private employers to have their cleaning agents declared and insured on their behalf. They are able to manage their working relationship with their employee on their own on this platform. Batsoft enables the automatic creation, modification and termination of working contracts, the management of absences and working time, salary payments, and warnings in the case of inappropriate behaviour amongst other features. This platform offers a simple and effective management of working relations in the home cleaning sector.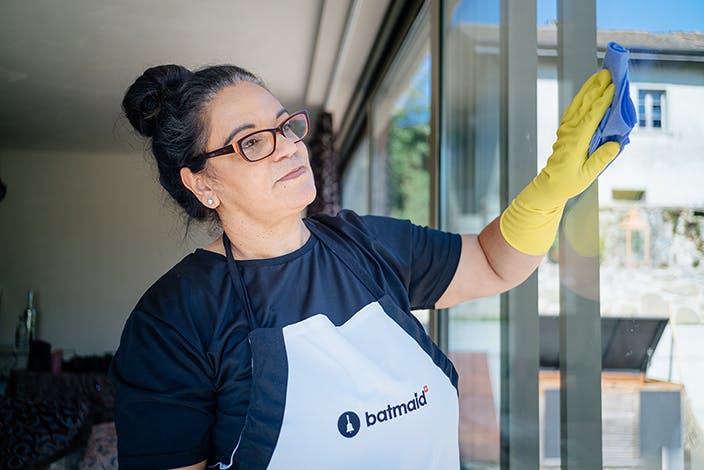 Our story
After five years, the company has grown rapidly, from very few clients and 3 employees to today, more than 50,000 clients and almost 100 employees. Batmaid has always been a company known for its persistence in the fight against the black market. This fight started 6 years ago, and so far, has led us to help more than 5,000 cleaning professionals exit the black market and find declared and insured jobs.
Timeline
2015: Opening of Batmaid in Lausanne and Geneva
2016: Opening of the Batmaid offices in Zürich
2017: Opening of Gotham Lausanne, the future home of the Batmaid offices in Lausanne
2017: Batmaid moved from Andreas flat to Gotham Coworking
2017: The official Luxembourg office opens up
2018: Opening of our Warsaw office for our dedicated IT department
2019: Batmaid opens offices in Ticino
2020: Batmaid Lausanne moves from Gotham to our new offices
Recent pivotal highlights:
July 19, 2020: Andreas Schollin-Borg, CEO of Batmaid, officially announces that Batmaid will become the employer of some cleaning agents by 01.01.2021.
October 8, 2020: Batmaid announces that it will become a group: Batgroup SA, divided into 3 entities to better pursue our fight against the black market.
January 1st 2021: Batgroup, Batmaid, Batwork and Batsoft will go live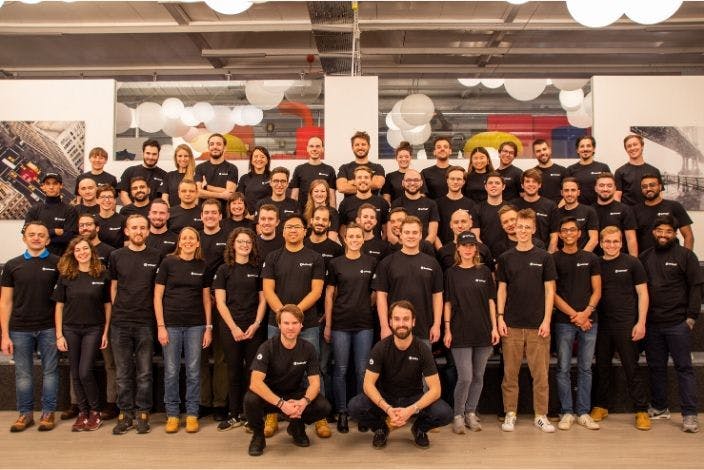 Our core values
Teamwork: talent wins games, but teamwork and intelligence win championships.
Integrity: authenticity, honesty and transparency, that's what we aim for.
Humility: you learn from mistakes and successes in equal measure.
Curiosity: it's your curiosity that will bring new things to the word.
Sense of service: we go the extra mile.
Creativity: think out of the box and strive to be one step ahead.
Hard work: nothing is possible without hard work.
Respect: treat everyone as you would like to be treated.
Key numbers
50,000+ all time clients on Batmaid
5,000+ agents out of the black market
More than 1million cleanings done through the Batmaid platform
Founded in 2015
5 offices: Lausanne, Zürich, Lugano, Warsaw and Luxembourg
100 employees
Customer service available in 9 languages
What kind of services does Batmaid offer
Home cleaning
Your home is cleaned according to your needs. Choose from a once cleaning to regular cleanings with experienced and trusted cleaning agents. They are highly trained and will make your home shine!
Commercial cleaning
From office, coworking space, boutique or beauty spa, our b2b professionals will take care of your premises. Highly trained, the cleaning agents will provide you with a first-rate service.
End of tenancy cleaning
You can book your end-of-tenancy cleanings in just a few clicks and within a short period of time. No need to wait for a quote, simply fill out the booking form, the extras required and your cleaning is confirmed.
Value your time!