Home cleaning service booked in a blink of an eye
Hand-picked cleaners
Your personal cleaner
Declared & insured
Non-binding contract
Strong customer support
Satisfaction guaranteed
Select the date & time you would like your house cleaner to show up.

Your booking is confirmed and your payment is secured.

Your home is cleaned professionally, according to your needs. Enjoy your free time!
Why choose Batmaid cleaning service?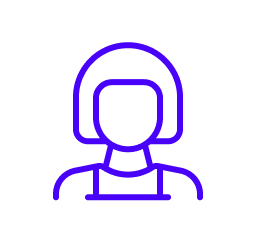 Trusted Professionals
All Batmaids have been carefully screened, interviewed and tested by our company. We check their background, references, track-record and police record. All this to ensure the highest quality standards.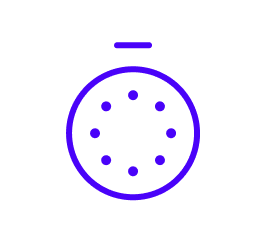 Safe, Easy & Quick Booking
Book your professional home cleaner in a few clicks! Our system displays the availability of the pre-selected and highest-rated cleaners in your area in real time.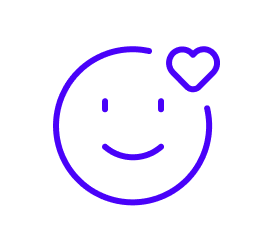 100% Satisfaction Guaranteed
Just give it a try! We will make sure your first selected Batmaid is your best match! In case you are not fully happy, we make the cleaning again for free!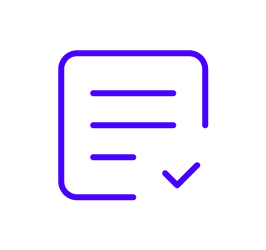 Employee Insured & Declared
Forget about paperwork and insurance with our cleaning service: The Batmaid agency does the full legal declaration and social security contributions payment on your behalf!
Ready to book your home cleaning service now?
Vaud
1000 Lausanne
1003 Lausanne
1004 Lausanne
1005 Lausanne
1006 Lausanne
1007 Lausanne
1008 Prilly
1009 Pully
1010 Lausanne
1011 Lausanne
1012 Lausanne
1015 Lausanne EPFL
1018 Lausanne
1020 Renens VD
1022 Chavannes-près-Renens
1023 Crissier
1024 Ecublens
1025 St-Sulpice
1026 Échandens
1027 Lonay
1028 Préverenges
1029 Villars-Ste-Croix
1030 Bussigny-près-Lausanne
1031 Mex
1032 Romanel-sur-Lausanne
1033 Cheseaux-sur-Lausanne
1034 Boussens
1035 Bournens
1036 Sullens
1037 Etagnières
1038 Bercher
1040 Echallens / St Barthélemy
1040 Villars-le-Terroir
1041 Poliez-le-Grand
1042 Bioley-Orjulaz / Bettens / Assens / Malapalud
1043 Sugnens
1044 Fey
1052 Le Mont-sur-Lausanne
1053 Cugy / Bretigny-sur-Morrens
1054 Morrens
1055 Froideville
1055 Froideville
1058 Villars-Tiercelin
1059 Peney-le-Jorat
1059 Peney-Le-Jorat
1063 peyres-possens
1066 Epalinges
1068 Les Monts-de-Pully
1070 Puidoux
1071 St-Saphorin/ Rivaz/ Chexbre
1072 Forel
1073 Savigny
1076 Ferlens
1077 Servion
1078 Essertes
1080 Les Cullayes
1081 Montpreveyres
1082 Corcelles-le-Jorat
1083 Mézières
1088 Ropraz
1090 La Croix (Lutry)
1091 Grandvaux / Chenaux
1092 Belmont-sur-Lausanne
1093 La Conversion
1094 Paudex
1095 Lutry
1096 Cully
1097 Riez
1098 Epesses
1110 Morges
1112 Echichens
1113 Saint-Saphorin-Sur-Morges
1114 Colombier-sur-Morges
1116 Cottens
1117 Grancy
1121 Bremblens
1123 Aclens
1124 Gollion
1125 Monnaz
1126 Vaux-sur-Morges
1131 Tolochenaz
1132 Lully
1134 Chigny
1135 Denens
1136 Bussy-Chardonney
1142 pampigny
1143 Apples
1145 Biere
1147 Montricher
1148 L'Isle/Cuarnens
1162 St-Prex
1163 Etoy
1164 Buchillon
1165 Allaman
1166 Perroy
1167 Lussy-sur-Morges
1168 Villars-sous-Yens
1169 Yens
1170 Aubonne
1172 Bougy-Villars
1173 Féchy
1174 Montherod / Pizy
1175 Lavigny
1176 St-Livres
1180 Rolle / Tartegnin
1182 Gilly
1183 Bursins
1184 Luins
1185 Mont-sur-Rolle
1186 Essertines-sur-Rolle
1187 St-Oyens
1188 Gimel
1189 Saubraz
1195 Dully
1196 Gland
1197 Prangins
1260 Nyon
1261 Marchissy / Le Vaud
1262 Eysins
1263 Crassier
1266 Duillier
1267 Coinsins / Vich
1268 Burtigny / Begnins
1269 Bassins
1270 Trélex
1271 Givrins
1272 Genolier
1273 Arzier
1274 Grens / Signy
1275 Chéserex
1276 Gingins
1277 Arnex-sur-Nyon / Borex
1278 La Rippe
1279 Bogis-Bossey
1290 Chavannes-des-Bois
1291 Commugny
1295 Mies
1296 Coppet
1297 Founex
1298 Céligny
1299 Crans-près-Céligny
1302 Vufflens-la-Ville
1303 Penthaz
1304 Cossonay / Senarclens
1305 Penthalaz
1306 Daillens
1307 Lussery-Villars
1308 La Chaux sur Cossonay
1312 Eclepens
1313 Ferreyres
1315 La Sarraz
1316 Chevilly
1321 Arnex-sur-Orbe
1322 Croy
1329 Bretonnières
1338 Ballaigues
1350 Orbe
1355 Sergey
1372 Bavois
1373 Chavornay
1374 Corcelles-sur-Chavornay
1375 Penthéréaz
1376 Goumoens-le-Jux
1377 Oulens-sous-Echallens
1400 Yverdon-les-Bains
1404 Cuarny / Villars-Epeney
1405 Pomy
1406 Cronay
1407 Gossens
1410 St-Cierges
1412 Ursins
1417 Essertines/Yverdon
1418 Vuarrens
1420 Fiez
1422 Grandson
1423 Villars-Burquin
1424 Champagne
1425 Onnens
1426 Concise
1427 Bonvillars
1429 Giez
1430 Orges
1433 Suchy
1434 Ependes
1435 Essert-Pittet
1436 Treycovagnes
1437 Suscévaz
1438 Mathod
1439 Rances
1445 Peney Vuiteboeuf VD
1462 Yvonand
1464 Chêne-Pâquier
1510 Moudon
1521 Curtilles
1522 Lucens
1525 Henniez
1530 Payerne
1536 Combremont-le-Petit / Valbroye
1543 Grandcour
1562 Corcelles-près-Payerne
1565 Vallon
1565 Missy
1580 Avenches
1585 Salavaux
1587 Constantine
1588 Cudrefin
1607 Palezieux
1608 Oron-le-Châtel
1610 Oron-la-ville
1613 Maracon
1617 Remaufens
1659 Rougemont
1682 Prévonloup
1695 Villarlod/Estavayer-le-Gibloux
1754 Avry
1800 Vevey
1801 Mont-Pelerin
1802 Corseaux
1803 Chardonne
1804 Corsier-sur-Vevey
1805 Jongny
1806 St-Légier / La Chiésaz
1807 Blonay
1808 Les Monts-de-Corsier
1809 Fenil-sur-Corsier
1814 La Tour-de-Peilz
1815 Clarens
1816 Chailly
1817 Brent
1820 Montreux / Veytaux
1822 Chernex
1823 Glion
1824 Caux
1832 Chamby / Cornaux
1833 Les Avants
1844 Villeneuve
1845 Noville
1847 Rennaz
1852 Roche
1853 Yvorne
1856 Corbeyrier
1860 Aigle
1867 Ollon
1880 Bex
1882 Gryon
1884 Villars-sur-Ollon
1885 Chesières / Ollon
1898 Le Bouveret/St Gingolph
2019 Rochefort
5040 Schöftland
Zürich
8001 Zürich
8002 Zürich
8003 Zürich
8004 Zürich
8005 Zürich
8006 Zürich
8008 Zürich
8032 Zürich
8037 Zürich
8038 Zürich
8041 Zürich
8044 Zürich
8045 Zürich
8046 Zürich
8047 Zürich
8048 Zürich
8049 Zürich
8050 Zürich
8051 Zürich
8052 Zürich / Seebach
8053 Zürich
8055 Zürich
8057 Zürich
8064 Zürich
8093 Zürich
8102 Oberengstringen
8103 Unterengstringen
8104 Weiningen
8105 Watt / Regensdorf
8108 Dallikon
8113 Boppelsen
8114 Dänikon
8117 Fällanden
8118 Pfaffhausen
8121 Benglen
8122 Binz
8123 Ebmatingen
8124 Maur
8125 Zollikerberg
8126 Zumikon
8127 Forch
8132 Egg
8133 Esslingen
8134 Adliswil
8135 Langenau am Albis
8136 Gattikon
8142 Uitikon
8143 Stallikon
8152 Glattpark
8153 Rümlang
8154 Oberglatt
8155 Niederhasli
8156 Oberhasli
8157 Dielsdorf
8158 Regensberg
8166 Niederweningen
8180 Bülach
8182 Hochfelden
8184 Bachenbülach
8302 Kloten
8303 Bassersdorf
8304 Wallisellen
8305 Dietlikon
8306 Brüttisellen
8307 Effretikon
8308 Illnau
8309 Nürensdorf
8311 Brütten
8312 Winterberg
8314 Kyburg
8315 Lindau
8317 Tagelswangen
8352 Elsau
8400 Winterthur
8404 Winterthur
8405 Winterthur
8406 Winterthur
8408 Winterthur
8409 Winterthur
8413 Neftenbach
8422 Pfungen
8425 Oberembrach
8426 Lufingen
8427 Rorbas
8442 Hettlingen
8450 Andelfingen
8458 Dorf
8472 Seuzach
8474 Dinhard
8482 Sennhof (Winterthur)
8484 Weisslingen
8486 Rikon im Tösstal
8487 Zell
8488 Turbenthal
8542 Wiesendangen
8544 Bertschikon
8545 Rickenbach ZH
8600 Dübendorf
8602 Wangen b. Dübendorf
8603 Schwerzenbach
8604 Volketswil
8605 Gutenswil
8606 Nänikon
8608 Bubikon
8610 Uster
8614 Sulzbach
8614 Bertschikon
8618 Oetwil am See
8620 Wetzikon
8630 Rüti ZH
8634 Hombrechtikon
8700 Küsnacht
8702 Zollikon
8703 Erlenbach
8704 Herrliberg
8706 Meilen
8707 Uetikon am See
8708 Männedorf
8712 Stäfa
8713 Uerikon
8714 Feldbach
8800 Thalwil
8802 Kilchberg
8803 Rüschlikon
8804 Au
8810 Horgen
8815 Horgenberg
8820 Wädenswil
8833 Samstagern
8902 Urdorf
8903 Birmensdorf
8904 Aesch ZH
8906 Bonstetten
8907 Wettswil
8910 Affoltern am Albis
8910 Affoltern am Albis
8914 Aeugst am Albis
8914 Aeugst am Albis
8914 Aeugstertal
8942 Oberrieden
8951 Fahrweid
8952 Schlieren
8953 Dietikon
8954 Geroldswil
8955 Oetwil an der Limmat
Fribourg
1468 Cheyres
1470 Lully
1470 Estavayer-le-Lac
1473 Châtillon
1474 Châbles
1475 Montbrelloz / Vernay
1482 Cugy
1483 Les Montets
1483 Vesin
1486 Vuissens
1527 Villeneuve FR
1532 Fétigny
1541 Sévaz
1542 Rueyres-les-Prés
1563 Dompierre FR
1564 Domdidier
1566 Saint-Aubin / Les Friques
1614 Granges (veveyse)
1615 Bossonens
1616 Attalens
1618 Châtel-Saint-Denis
1619 Les Paccots
1623 Semsales
1623 Semsales
1625 Sâles
1626 Romanens
1627 Vaulruz
1628 Vuadens
1630 Bulle
1632 Riaz
1633 Vuippens
1633 Marsens
1635 La Tour-de-Trême
1636 Broc
1637 Charmey
1638 Morlon
1642 Sorens
1646 Echarlens
1648 hauteville
1652 Botterens
1661 Le Pâquier
1673 Rue/ Ecublens/ Promasens/
1674 Montet (Glâne)
1675 Vauderens / Ursy / Rue
1677 Prez-vers-Siviriez
1680 Romont
1681 Billens
1685 Villariaz
1690 Lussy FR
1695 Villarlod/Rueyres-St-Laurent
1695 Villarlod/Villarsel-le-Gibloux
1696 Vuisternens-en-Ogoz
1700 Fribourg
1712 Tafers
1717 St-Ours
1720 Corminboeuf
1722 Bourguillon
1723 Marly
1723 Pierrafortscha
1724 Le Mouret / Zénauva / Bonnefontaine
1725 Posieux
1726 Farvagny/Posat
1726 Farvagny/Grenilles
1726 Farvagny/Farvagny-le-Petit
1726 Farvagny/Farvagny-le-Grand
1730 Ecuvillens
1732 Arconciel
1740 Neyruz
1741 Cottens FR
1742 Autigny
1744 Chénens
1745 Lentigny
1746 Prez-vers-Noréaz
1748 Torny-Le-Grand
1752 Villars-sur-Glâne
1753 Matran
1762 Givisiez
1763 Granges-Paccot
1772 Grolley
1772 Grolley
1774 Montagny
1782 Belfaux
1782 Lossy
1789 Lugnorre
3185 Schmitten
3186 Düdingen
Aargau
4303 Kaiseraugst
4310 Rheinfelden
4313 Möhlin
4314 Zeiningen
4618 Boningen
4663 Aarburg
4665 Oftringen
4665 Oftringen
5000 Aarau
5004 Aarau
5013 Niedergösigen
5018 Erlinsbach
5018 Erlinsbach
5022 Rombach
5023 Biberstein
5024 Küttigen
5024 Küttigen
5032 Aarau Rohr
5033 Buchs AG
5034 Suhr
5034 Suhr
5035 Unterentfelden
5036 Oberentfelden
5037 Muhen
5063 Wölflinswil
5102 Rupperswil
5103 Möriken / Wildegg
5103 Möriken/Wildegg
5113 Holderbank
5200 Brugg
5210 Windisch
5225 Bözberg
5225 Bözberg
5235 Rüfenach
5242 Birr
5245 Habsburg
5276 Wil
5300 Turgi
5303 Würenlingen
5312 Döttigen
5400 Baden
5405 Dättwil
5408 Ennetbaden
5412 Gebenstorf
5413 Birmenstorf
5414 Rieden
5415 Nussbaumen
5415 Rieden
5416 Kirchdorf
5417 Untersiggenthal
5423 Freienwil
5426 Lengnau
5430 Wettingen
5432 Neuenhof
5436 Würenlos
5442 Fislisbach
5443 Niederrohrdorf
5507 Mellingen
5600 Lenzburg
5600 Ammerswil
5603 Staufen
5630 Muri
5707 Seengen
5742 Kölliken
8956 Killwangen
8957 Spreitenbach
8964 Rudolfstetten
8965 Berikon
Bern
2502 Biel/Bienne
2503 Biel / Bienne
2504 Biel / Bienne
2505 Biel / Bienne
2532 Macolin
2533 Evilard
2552 Orpund
2555 Brügg
2556 Schwadernau
2558 Aegerten
2560 Nidau
2562 Port
2563 Ipsach
2564 Bellmund
2572 Mörigen
2610 St- imier / Les Pontins
3004 Bern
3005 Bern
3006 Bern
3007 Bern
3008 Bern
3011 Bern
3012 Bern
3013 Bern
3014 Bern
3015 Bern
3018 Bern
3027 Bern
3032 Hinterkappelen
3037 Herrenschwanden
3038 Kirchlindach
3043 Wohlen bei Bern
3044 Innerberg
3047 Bremgarten bei Bern
3048 Worblaufen
3052 Zollikofen
3063 Ittigen
3065 Bollingen
3066 Stettlen
3072 Ostermundingen
3073 Gümligen
3074 Muri bei Bern
3075 Rüfernacht
3076 Worb
3084 Wabern bein Bern
3095 Spiegel bei Bern
3097 Liebfeld
3098 Schliern bei Köniz
3110 Münsingen
3122 Kehrsatz
3123 Belp
3145 Niederscherli
3148 Lanzenhäusern
3172 Niedervangen
3232 Ins
3235 Erlach
3236 Gampelen
3322 Urtenen-Schönbühl
3325 Hettiswil
3422 Rüdtligen-Alchenflüh
3604 Thun
3714 Frutigen
3780 Gstaad
3785 Gsteig bei Gstaad
Valais
1854 Leysin
1868 Collombey-Muraz
1869 Massongex
1870 Monthey
1871 Choëx
1873 Val d'Illiez
1890 Saint-Maurice
1892 Lavey-Morcles
1892 Lavey-Morcles
1893 Muraz
1895 Vionnaz
1896 Vouvry
1897 Port-Valais
1902 Evionnaz
1903 Collonge
1904 Vernayaz
1905 Dorénaz
1906 Charrat
1907 Saxon
1908 Riddes
1911 Ovronnaz
1912 Leytron
1920 Martigny
1921 Martigny-Combe
1922 Salvan
1922 Salvan
1926 Fully
1928 Martigny-Combe / Ravoire
1936 Verbier
1950 Sion
1955 Chamoson
1957 Ardon
1958 Saint-Léonard
1962 Pont-de-la-Morge
1963 Vetroz
1964 Conthey
1965 Savièse
1966 Ayent
1967 Bramois
1971 Grimisuat
1972 Anzère
1973 Nax
1976 Erde
1978 Lens
1981 Vex
1983 Evolène
1985 Villa (Evolène)
1988 Les Collons
1993 Veysonnaz
1994 Aproz
1996 Nendaz
3954 Leukerbad
3960 Sierre
3961 St Luc
3963 Crans Montana
3965 Chippis
3966 Réchy
3967 Vercorin
3974 Mollens
3976 Noës
3977 Granges
3978 Flanthey
3979 Grône
Genève
1201 Genève
1202 Genève
1203 Genève
1204 Genève
1205 Genève
1206 Genève
1207 Genève
1208 Genève
1209 Genève
1212 Grand-Lancy
1213 Petit-Lancy
1214 Vernier
1215 Genève Aéroport
1216 Cointrin
1217 Meyrin
1218 Le Grand-Saconnex
1219 Aire
1220 Les Avanchets
1222 Vésenaz
1223 Cologny
1224 Chêne-Bougeries
1225 Chêne-Bourg
1226 Thônex
1227 Carouge
1228 Plan-les-Ouates
1231 Conches
1232 Confignon
1233 Bernex
1234 Vessy
1236 Cartigny
1237 Avully
1239 Collex-Bossy
1241 Puplinge
1242 Satigny
1243 Presinge
1244 Choulex
1245 Collonge-Bellerive
1246 Corsier
1247 Anières
1248 Hermance
1251 Gy
1252 Meinier
1253 Vandoeuvres
1254 Jussy
1255 Veyrier
1256 Troinex
1257 La Croix-de-Rozon
1258 Perly
1281 Russin
1283 Dardagny
1284 Chancy
1285 Athenaz
1286 Soral
1287 Lacconex
1288 Aire-la-Ville
1290 Versoix
1292 Chambésy
1293 Bellevue
1294 Genthod
Neuchâtel
2000 Neuchâtel
2012 Auvernier
2013 Colombier
2014 Bôle
2015 Areuse
2016 Cortaillod
2017 Boudry
2019 Chambrelien
2022 Bevaix
2024 Saint-Aubin-Sauges
2025 GORGIER
2034 Peseux
2035 Corcelles-Cormondrèche
2035 Cormondrèche
2036 Cormondrèche
2037 Montmolin/Montezillon
2042 Valangin
2043 Boudevilliers
2046 Fontaines
2053 Cernier
2054 Chézard-Saint-Martin
2056 Dombresson
2065 Savagnier
2068 Hauterive
2072 St-Blaise
2072 Saint-Blaise
2074 Marin-Epagnier / La Tène
2075 Wavre
2087 Cornaux
2088 Cressier
2206 Geneveys-sur-Coffrane
2207 Coffrane
2208 Les Hauts-Geneveys
2300 La Chaux-de-Fond
2400 Le Locle
2520 La Neuveville
2525 Le Landeron
Solothurn
4500 Solothurn
4500 Solothurn
4512 Bellach
4513 Langendorf
4528 Zuchwil
4532 Feldbrunnen
4533 Riedholz
4542 Luterbach
4543 Deitingen
4552 Derendingen
4553 Subingen
4562 Biberist
4563 Geralfingen
4574 Nennigkofen
4600 Olten
4612 Wangen b. Olten
4614 Hagendorf
4616 Kappel
4618 Boningen
4622 Egerkingen
4625 Oberbuchsiten
4632 Trimbach
4654 Lostorf
4656 Starrkirch-Will
4657 Dulliken
4658 Däniken
5012 Wöschnau
5015 Erlinsbach SO
Basel Stadt
4001 Basel
4051 Basel
4052 Basel
4053 Basel
4054 Basel
4055 Basel
4056 Basel
4057 Basel
4058 Basel
4059 Basel
4102 Binningen
4103 Bottmingen
4104 Oberwil
4105 Biel-Benken
4106 Therwil
4123 Allschwil
4125 Riehen
4126 Bettingen
4127 Birsfelden
4133 Pratteln
4142 Münchenstein
4143 Dornach
4203 Grellingen
4302 Augst
4305 Olsberg
4452 Itingen
Luzern
6003 Luzern
6004 Luzern
6005 Luzern
6006 Luzern
6010 Kriens
6014 Luzern
6015 Ruessbuehl
6020 Luzern
6030 Ebikon
6032 Emmen
6032 Emmen
6033 Buchrain
6043 Adligenswil
6045 Meggen
6048 Horw
6208 Oberkirch
Zug
6300 Zug
6312 Steinhausen
6315 Oberägeri
6318 Walchwil
6319 Allenwinden
6330 Cham
6331 Hünenberg
6340 Baar
6345 Neuheim
Basel Land
4132 Muttenz
4147 Aesch BL
4419 Lupsingen
4434 Hölstein
Schwyz
8806 Bäch
8808 Pfäffikon
St. Gallen
8640 Rapperswil-Jona
8645 Rapperswil-Jona