A message from our CEO: Andreas Schollin-Borg
Batmaid
March 22nd at 9:13pm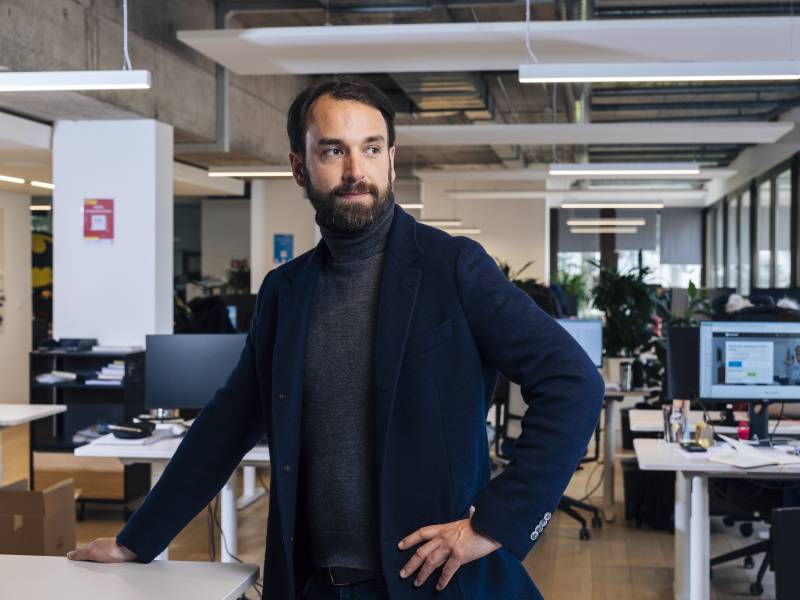 6 years, 2,100 employees, a social commitment to fighting the black market and a leading position in the Swiss market.
A great achievement made possible thanks to our employees, partners and investors since 2015.
Since its inception, Batmaid has aimed to simplify access to insured and declared cleaning agents in a simple and efficient manner. So, since our creation, we have taken into consideration the importance of technology and its impact on society.
We have therefore created a platform that allows us to be a digital company, while also making a social contribution by providing more security and stability for all cleaning agents.
This entrepreneurial adventure has not been without its challenges, but thanks to a united team and a strong mission: to fight against undeclared work and to provide answers to work precarity, we have been able to rise to the challenges we faced and continue to maintain strong growth despite the obstacles.
Thus, as a start-up that began in a small flat, we became a group, Batgroup, on 1 January 2021, comprised of 3 entities and responding to the needs of the cleaning industry.
The creation of this group has, among other things, enabled us to hire cleaning agents, giving them a framework and providing them with more security (contributions, health and accident insurance and old age pension, among others).
Our ambition and responsibility do not end here. Since 18 March 2021 Batmaid also offers a range of sustainable cleaning products delivered directly to your home through a flexible subscription model, through Batmaid Club. In partnership with the NGO "One Tree Planted", we intend to reduce and offset our carbon footprint, in line with our social and responsible commitment.
April 2021 also saw the launch of Batmaid Dry, a pilot laundry and dry cleaning project available in Lausanne.
And finally, after 6 years, we decided to export our model to 21 cities around the world. What we have achieved in Switzerland with the batmaid.ch platform, we now intend to develop internationally.
On 1 May, Batmaid will open its first European office in Paris.
This marks the beginning of our international expansion.