How to spring-clean successfully: our tips and tricks
Batmaid
March 22nd at 9:16pm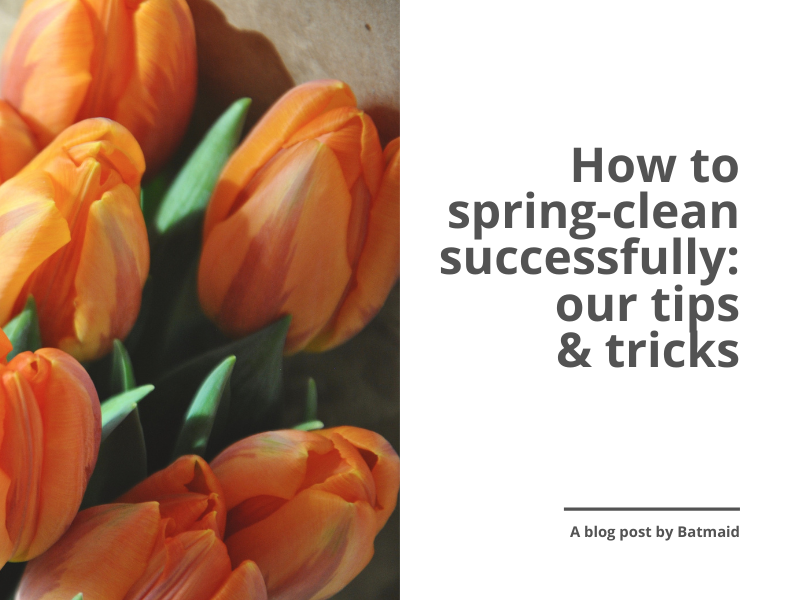 March is not just another month, it marks the return of fine weather, singing birds and blooming flora, which immediately boosts morale!
To make the most of it and to be ready for the arrival of the warm weather, what better way than to do some spring-cleaning?
Here are our five quick tips for a successful spring-cleaning!
Be prepared. Buy your products in advance and make sure you have the essentials.
Make a solid plan. But remember: when cleaning, always go from left to right and from top to bottom.
Set goals. One room every two hours? Clean the windows in less than 1 hour? It's up to you!
Goals mean rewards! Give yourself a reward for your hard work.
Clean with music on! Put on your favourite music because cleaning while dancing is always better!
Are you ready? Music playing in the background and your sleeves rolled up, let's go!
Sort out your belongings
Whether it's your clothes, books or anything else, spring-cleaning means sorting. Gather everything you no longer need and take this opportunity to have a jumble sale or give it away!
Clothes that are still in good shape can be donated to charitable associations, such as Caritas, which collect them and gives them back to underprivileged people.
Brush your ceilings
It is not the first thing we think about while cleaning, but ceilings get dusty over time! If you have trouble reaching them, climb a stepladder and dust them with a feather duster or soft brush. If there are any stains, apply a soapy solution and rinse.
Watch out! Make sure your stepladder is functional and stable.
Washing the walls
As mentioned in our article "How to clean your kitchen in under 20 minutes?" walls become covered in all kinds of stains over time.
However, not all walls can be washed in the same way. It is necessary to make sure that a specific alcohol or soap solution will not damage them.
Start by dusting your walls with a microfibre cloth and then remove the stains with a soap solution. For grease stains on kitchen walls, use a cloth dampened with rubbing alcohol and give the affected area a good rub.
Clean your carpets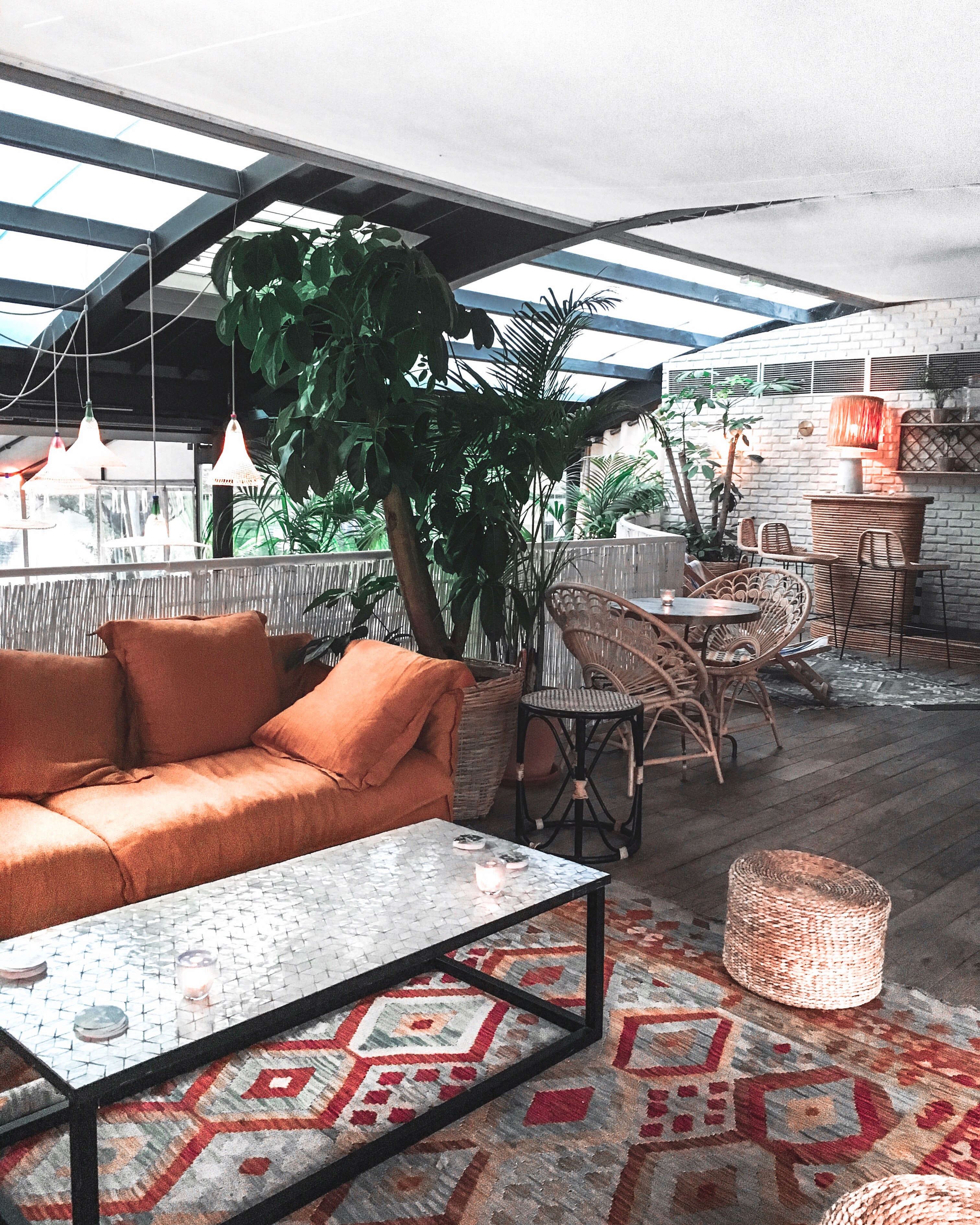 Start by vacuuming to remove most of the dust. Next, pour soda water on the carpet and scrub gently with a brush. Once dry, sprinkle with baking soda. When the baking soda has dried out, vacuum again.
Alternatively, you can apply shaving foam to your carpet and leave it on for at least an hour, before rubbing it with a sponge. Shaving foam removes stains from textiles easily and effectively!
Please note that we recommend that you always test on a non-prominent part of the carpet before cleaning it completely. This way, you can make sure that it does not damage your entire carpet should something untoward occur.
Clean your windows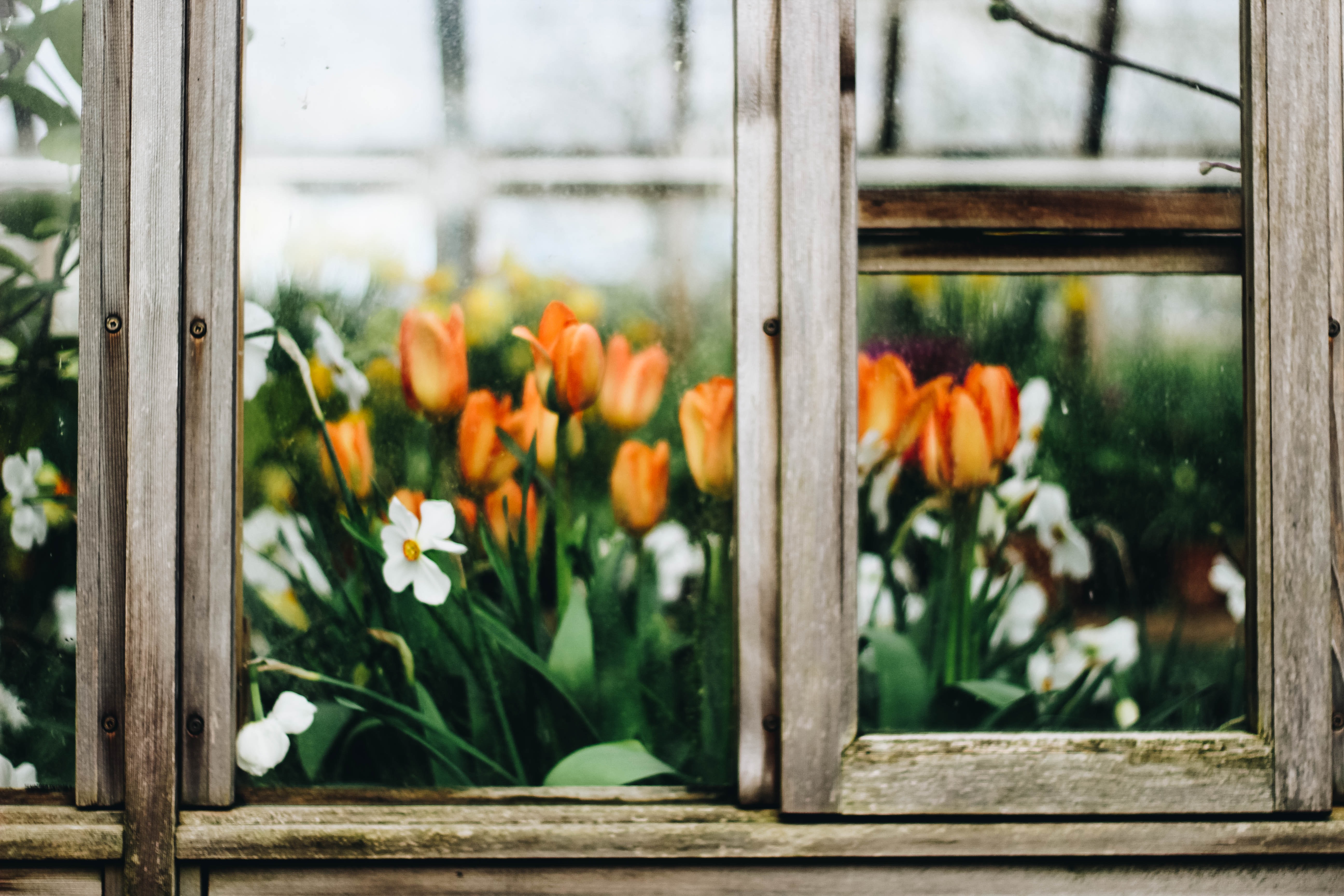 First, we advise you to clean your windows when the weather is cloudy. If it's sunny outside your windows will dry too quickly, which could leave stains on them.
Using a sponge, clean your windows from top to bottom or from left to right. For a thorough cleaning, mix ¾ litre of water, ¼ litre of vinegar and a few drops of essential oils. Pour this mixture into a spray bottle and get going!
Descale your bathroom
To effectively descale your bathroom, soak a sponge in a mixture of salt and vinegar, then scrub away the limescale.
To clean your grouts, simply mix together white vinegar and add a tablespoon of washing-up liquid in a bowl. Scrub with an old toothbrush soaked in the mixture to remove the stains. Leave it to act for about 15 minutes and then rinse with water.
Clean your floors
Finally, as we advised in our last article "How to keep your floors clean", fill a bucket with water and add liquid soap and a few drops of white vinegar. Clean your floors and let them dry.
If you followed all our advice, your home should be ready for the arrival of the warm weather!
Don't feel like spring-cleaning? Then call on our cleaning professionals to take care of your home, so it is ready for spring! Our services not only allow you to enjoy a clean home without any effort on your part, but also to enjoy your free time and the beautiful days in complete peace of mind!
Book your spring-cleaning now!