How to clean your range hood
Batmaid
October 12th at 4:05pm
As you know, the point of a range hood, particularly the filters, is to collect grease from your cooking. Provided they're doing their job properly, they'll accumulate a significant amount of grease overtime. The filters especially will require regular cleanings to maintain their efficiency.
If you cook on the regular, it will be best to clean your range hood on a monthly basis. If you only cook occasionally, seasonal cleanings will be enough to get the grease and grime out.
So grab your gloves, and off we go!
Products and tools you'll need to clean your range hood naturally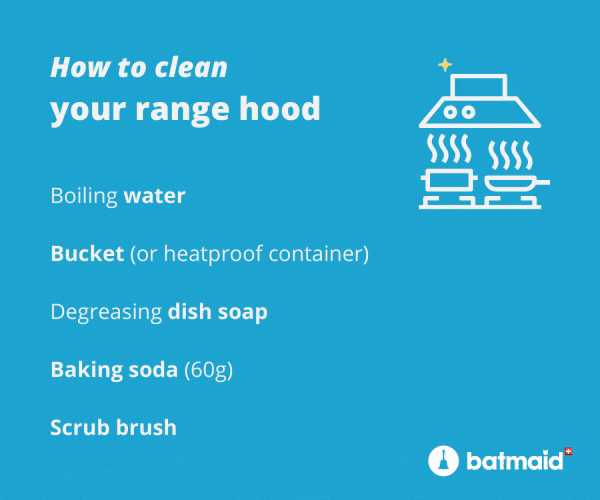 Cleaning the filters
Remove the filters from the hood. Depending on the model, you can pull on a latch to do so, or simply slide it out.
Prepare the cleaning solution. Fill a bucket or heatproof container with boiling water, then stir in baking soda and a few squirts of degreasing dish soap.
Insert the filters into the water, making sure they're entirely submerged. Let them soak for 15 minutes. Be sure not to let the water cool down too much and let the grease resettle on the filter.
Take your scrub brush (add dish soap to it if needed), and thoroughly scrub your filters to remove stubborn grease.
Rinse your filters in the bucket, then dry them using a paper towel or cloth.
Place the filters back into the hood.
For a detailed video on how to clean your range hood filters, check out the following video:
Cleaning the interior and exterior of a range hood
While the filters are the most important part of the process, the interior and exterior surfaces of your range hood have to be cleaned as well.
The following steps can be used for both the interior and exterior (metal or stainless steel) of your range hood.
Apply the degreasing dish soap with a cloth. Let it stay on for 15 minutes.
Wipe away the dish soap using another cloth or paper towels.
Wash away residue using a damp cloth or damp paper towels.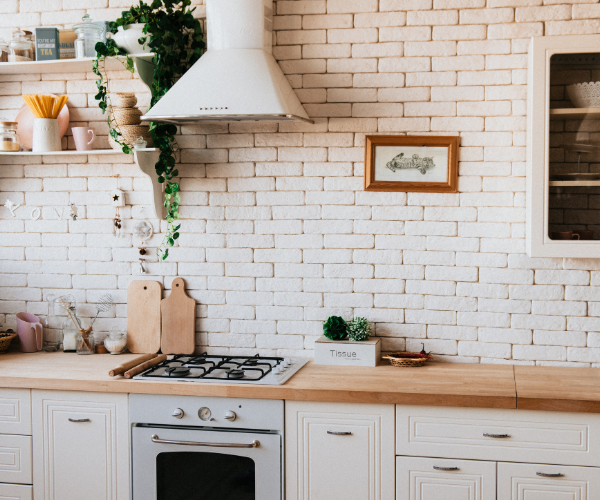 And there, you have it! Clean and shiny again.
More cleaning tips and tricks for you
Check out our other blog articles, compiled by Batmaid for you: