How to clean and disinfect stuffed toys
Batmaid
March 26th at 3:16pm
Is it time to clean that cuddly friend that your child takes everywhere with them but that you're afraid of damaging it irreparably? What would happen if this irreplaceable teddy bear, that your child needs to sleep with, were to lose an eye or worse? It's not worth thinking about! Don't panic, we will guide you step-by-step towards cleaning and disinfecting stuffed toys without damaging them.
Clean stuffed toys safely in 5 steps
Start by dusting the plushies by gently vacuuming their fur whilst avoiding any loose elements such as buttons or eyes. For maximum precaution, set your vacuum cleaner to minimum suction. If a stuffed toy is in poor condition or has been hand-made, use a lint-roller instead.

Remove any accessories or clothing from the plushy, and then sort it out by separating light, colour and black elements.


Machine wash the plushies if you can. Check the labels to make sure it's safe to do so.

Place fabric accessories that contain elements (Velcro or hooks) that could damage the plushies during the wash. Then put everything in the machine along with a colour catcher.
Set your machine on short cycle at max 20°C with the lowest possible spin level. If the plushies are in really bad condition, wash them cold (0°C) and remove before the spin cycle.
Pour a bit of natural mild soap into the drum and start the program.

Attention: Don't forget to run two separate loads; one for light fabrics, and another one for colours and dark fabrics.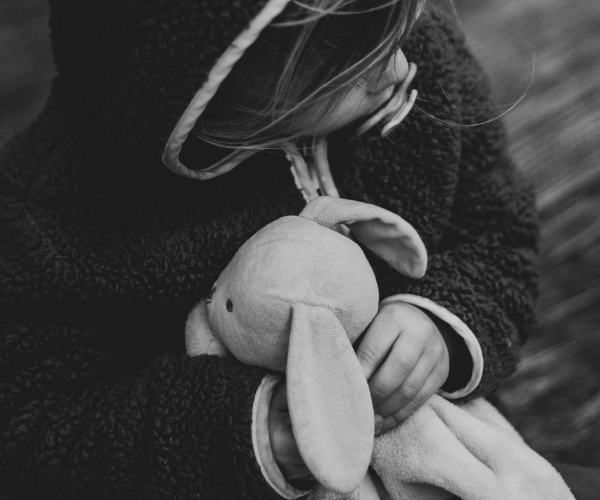 Clean the stuffed toys that run on batteries by hand and do not immerse them in water.

Fill a basin with hot water and add a little bit of mild natural soap (be careful not to overfill or you will never get rid of the lather). Then mix it all together.
Take a soft sponge that won't discolour, dip it in the soap mixture and gently rub the entire surface of the plushy. Focus on stains and avoid areas that could allow water to enter the battery or electronics within.
Empty your basin, refill it with hot water and rinse your sponge at the same time.
Rinse off the plushy with the sponge and hot water.


Absorb the remaining excess water with a cloth and then put the plushy and accessories out to dry in the fresh air. Be careful not to forget them in direct sunlight as they may lose their colour.
Tip to disinfect stuffed toys naturally
Take advantage of natural disinfectant properties, add a few drops of lavender essential oil to your natural mild soap. 10 drops of essential oil will do the job for 1 liter of laundry.
Tricks to avoid the hassle
Beyond knowing HOW to clean a stuffed toy, you might like to learn about a trick to avoid heartbreak for your child. You might soon learn that putting a teddy bear in the washing machine can be a traumatic step for your child, who will no doubt let you know about this, audibly…
To reduce the hassle, try washing their fluffy companion:
In the summer, to shorten the drying time.
As soon as your child gets out of bed, so you have time to put everything back in place before the next night.
When your child is focused on something else. For example, when eating, bathing or colouring.
And you, what are your tips and tricks?
If you were interested in this article, you might also like "How to clean and disinfect plastic toys".