Cleanliness and hygiene: how to keep bacteria away
Batmaid
February 17th at 12:44pm
With the emergence of the coronavirus, hygiene and cleanliness are everyone's concerns. Daily and repeated hands and contact point disinfection is an effective way to prevent bacteria from entering your environment. As your health is our priority, our article gives you some tips on how to make your own disinfectant products in order to stay safe!
The cleanliness of your home: a source of concern
Our home is known to be a safe and comforting place. However, going home with the certainty of not having brought in bacteria from the outside world is a question we now ask ourselves more frequently. Chores, usually so simple and recurring, have become a cause of concern: have I cleaned all surfaces and points of contact properly?
According to an American study carried out by the University of California, the virus can stay up to:
72 hours on plastic
48 hours on stainless steel
24 hours on cardboard
4 hours on copper
Therefore, it is essential to regularly clean the various surfaces that could represent a potential risk to yours and your family's health. For a more efficient cleaning and disinfection, we recommend using products that suit the type of surface you want to clean.
To know exactly which product to use and how to use it in the best and safest way possible, can quickly become a struggle. Our article gives you 3 simple recipes to make your own cleaning products, which are not harming your health!
Plastic surfaces cleaning product recipe
Making your own cleaning products can be a pain. But thanks to our recipe, you will only need 4 key ingredients that you can easily find in shops or pharmacy.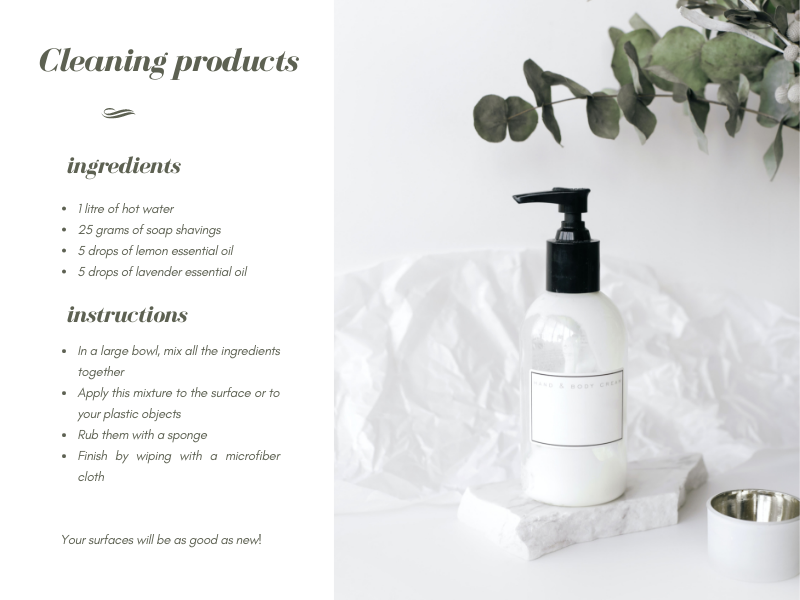 Disinfecting wipes recipe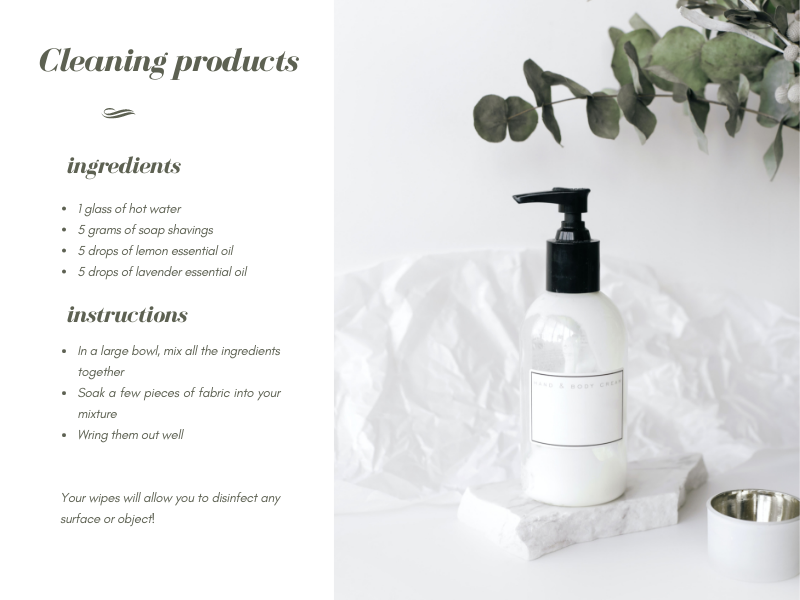 Wooden surfaces cleaning product recipe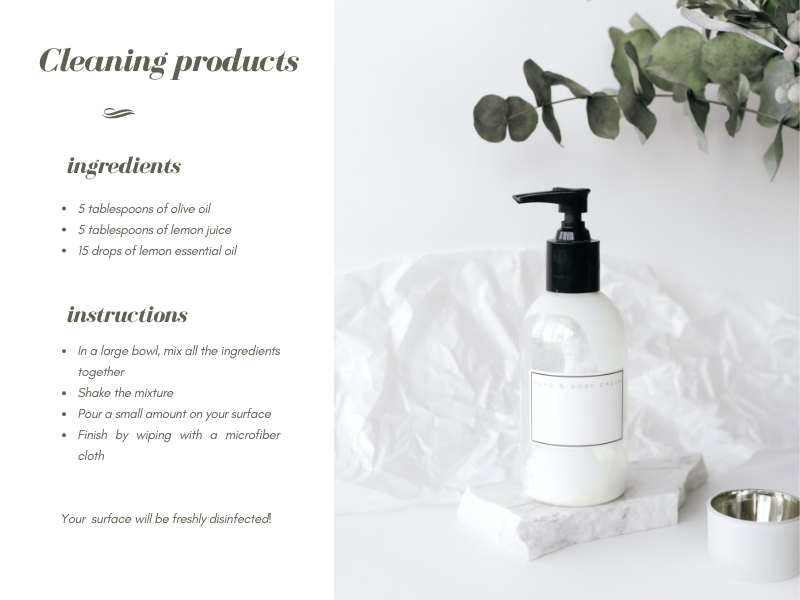 Multi-purpose cleaning product recipe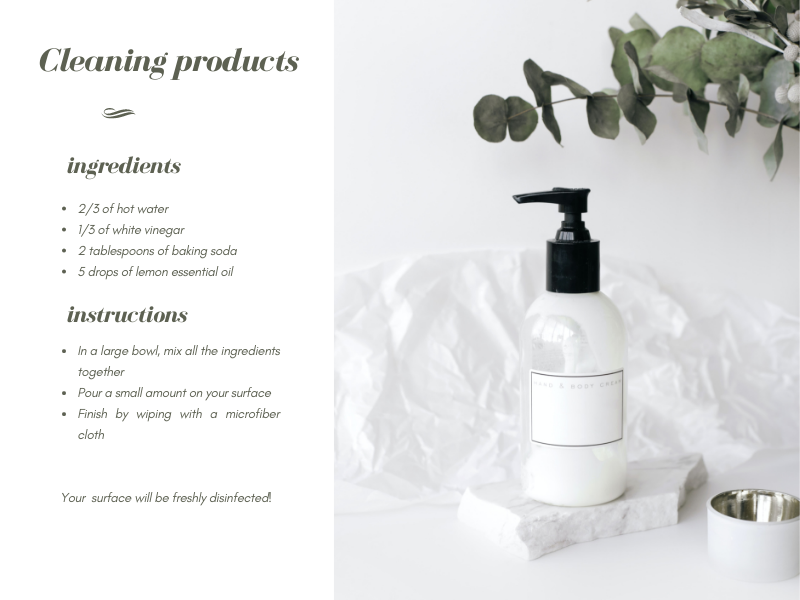 Our daily advice
Here are our tips to keep your environment clean on a daily basis:
Wash and disinfect your hands regularly.
Disinfect high risk surfaces regularly (phones, door handles, keyboards, etc.).
Disinfect your phone every time you go home.