How to live a zero-waste lifestyle
Batmaid
July 16th at 6:25pm
Zero waste is more than a trend, it's a lifestyle that's growing more and more as the concern for global warming increases. According to Bea Johnson, a leading figure in this field, there are five rules in the zero waste lifestyle characterized by 5 Rs. The five rules are the following: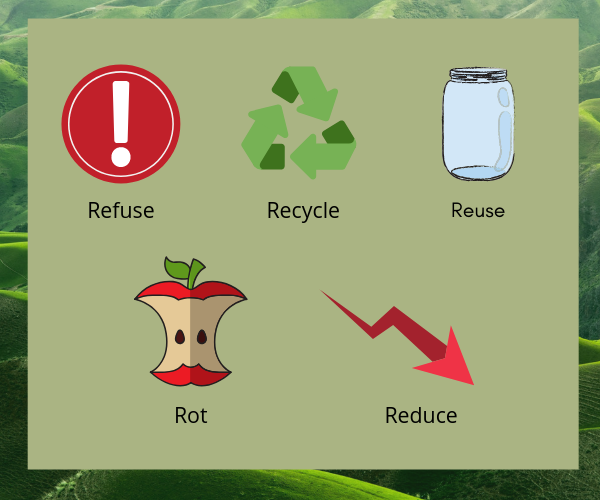 It may seem difficult and time consuming, but in reality, it all comes down to a few strategic changes. Here is the ultimate guide to living a waste free lifestyle in your day to day activities.
Zero waste kitchen
As Bea Johnson mentions in many of her interviews, zero waste is just a question of changing habits. As for your kitchen, it simply requires some small and simple adjustments.
Firstly, change the way you shop. Some shops offer counters where you can bring your own glass containers or cloth bags to buy pasta, dry fruits or beans. This method allows to serve yourself the amount of product you need while reducing your plastic usage. To help you find these kinds of stores near you, which can be tricky sometimes, here is a website that allows you to search for all the bulk stores available by city Map of stores.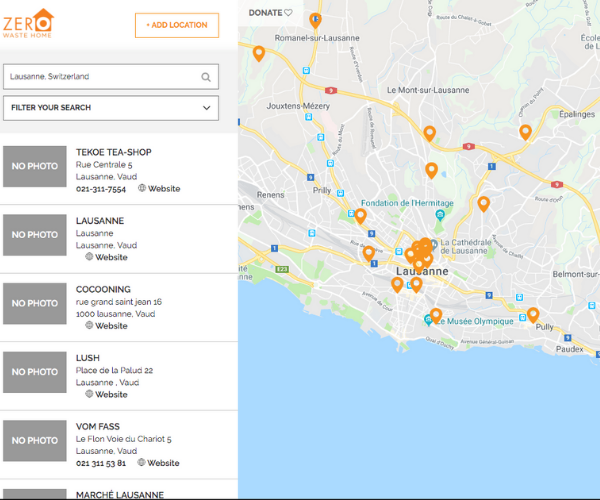 Another easy way to make a difference is to store your groceries differently. There are a multitude of ways to do so without needing plastics. You can use mason jars and clothes bags to store some of your dry products such as pasta, flour, and beans. You can also use bee wrap, which is organic cotton infused with beeswax, to protect your vegetables.
Give some thought to how you wash your dishes. Authentic Marseille soap is a natural product, it doesn't contain any chemicals and is biodegradable. You can use a bar of this soap to clean your dishes as well as fashioning your old and non-recyclable clothes into cleaning rags.
As for cleaning your oven, it is easy to create your own natural and zero waste cleaning product. To learn more, click here and read our related blog article.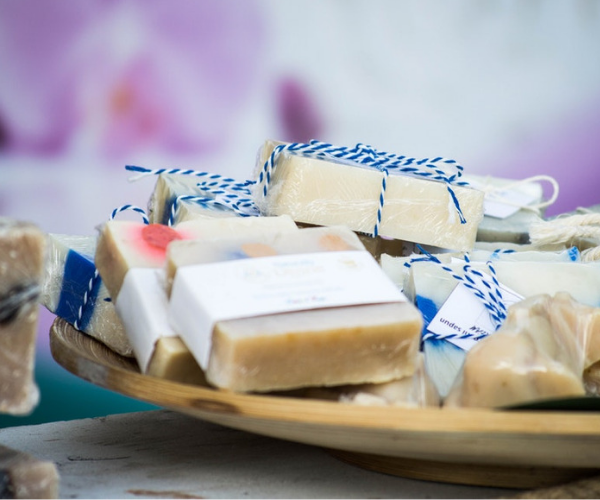 The composting process
Even if it is not the most glamourous of tasks, zero waste also means taking care of that which cannot be avoided, food waste (vegetable peels, etc.). According to Arc-info, as of 2019, Switzerland is third in the list of countries that generate the most waste in Europe.
Each person living in Switzerland generates an average of 700kg of waste per year. This represents 280 standard bin bags (35L), at a cost of CHF 560 per year for a family of four. However, 30% of the waste thrown in with general waste bins is actually biological waste. In theory, then, you could save CHF 170 per year by sorting them more efficiently.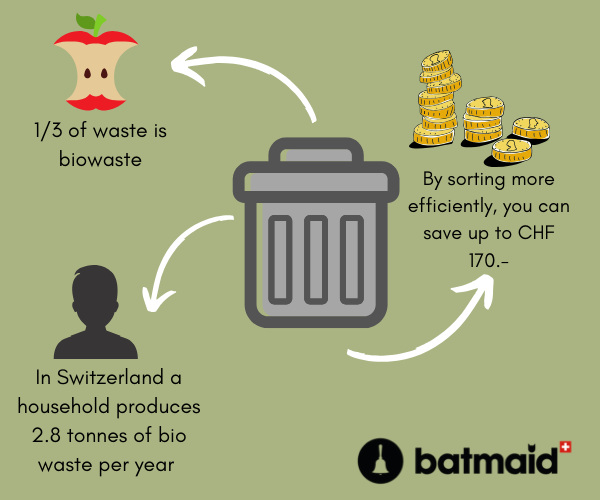 There are specific bins for biological waste, but with the help of a composteur. you can also make your own compost at home. They come in all shapes and sizes to fit your needs, whether it be for your balcony or your garden, and for all budgets (from as low as CHF 14.- all the way to CHF 200.-). If you have a green thumb, composting will allow you to create your own fertilizer for your small garden.
You can also store your biological waste in a paper bag in your freezer, this method keeps unwanted odours at bay.
Zero Waste at work / on the go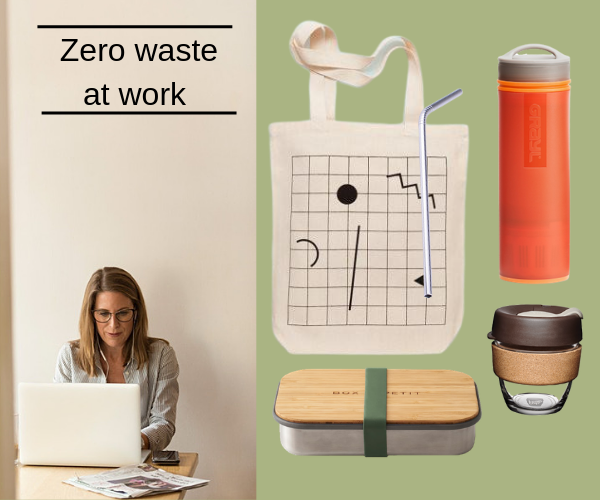 There are also a couple of substitutes that can be made to pursue a zero waste lifestyle at work. The most impactful of which is changing the way you stay hydrated by swapping out your usual plastic bottle of water with a reusable water container such as a Grayl bottle, which is stylish as well as a water purifier. For coffee lovers or tea addicts, you can bring your own mug instead of using disposable cups. It might be as little as one cup a day but in the long run it will make a difference. If you like drinking your beverage with a straw, you could consider using a bamboo or a stainless-steel straw instead of plastic one. These new types of straws are reusable, convenient and hygienic.
In addition, you can bring your own food to work in stainless steel lunchboxes. By doing so you can steer clear of the plastic waste that comes with buying food on the go as saving yourself plenty of money over time. It's cost effective, healthy and sustainable!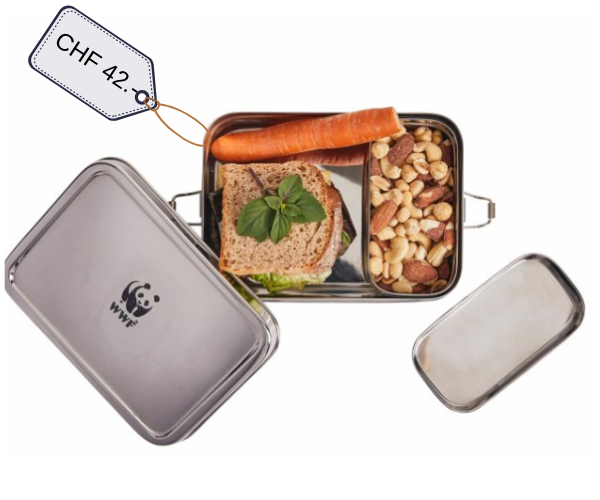 To top it off, you can bring all this to work in a cotton tote bag. There are a wide variety of sizes, patterns, and colors. You can find them in stores or on the Internet as well as on etsy, which sells bags with unique and original designs!
Living waste-free may seem difficult but don't panic! If you're willing, start small and work your way up. Good luck!
If you also have your own little zero waste tips, don't hesitate to share them with us in the comments.